On Thursday 21 June, the Arttenders team took a train to Amsterdam to celebrate and be merry. Finally, the day had come to festively unveil Ian Kirkpatrick's colorful mural for the residential entrance of the Amstel Tower! The soon-to-be residents will come home to a giant work of art every day.
The artwork was a gift from project developer Provast to housing company Vesteda. The Amstel Tower itself is designed by Powerhouse Architects and has been coined as 'an example of feminine architecture' by Dutch newspaper Het Parool. On our own project page you can find a beautiful showreel of the artwork but first, scroll down for a short recap of the day!
Provast's Managing Partner, Ir. Hans de Jong MRE, welcomes everyone to the location.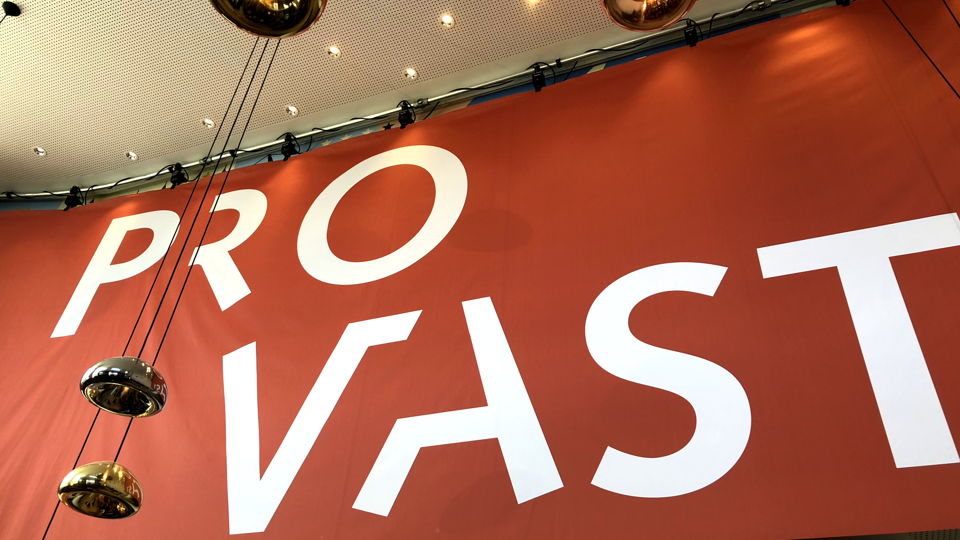 The artwork is hidden behind a backdrop that is directly connected to a big red launch button.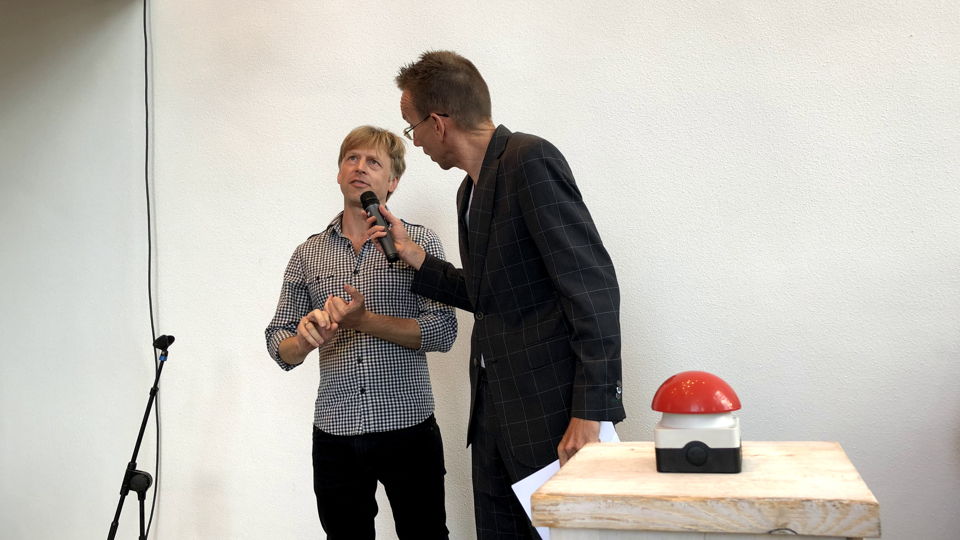 Stand-up comedian Dolf Jansen does an interview with artist Ian Kirkpatrick.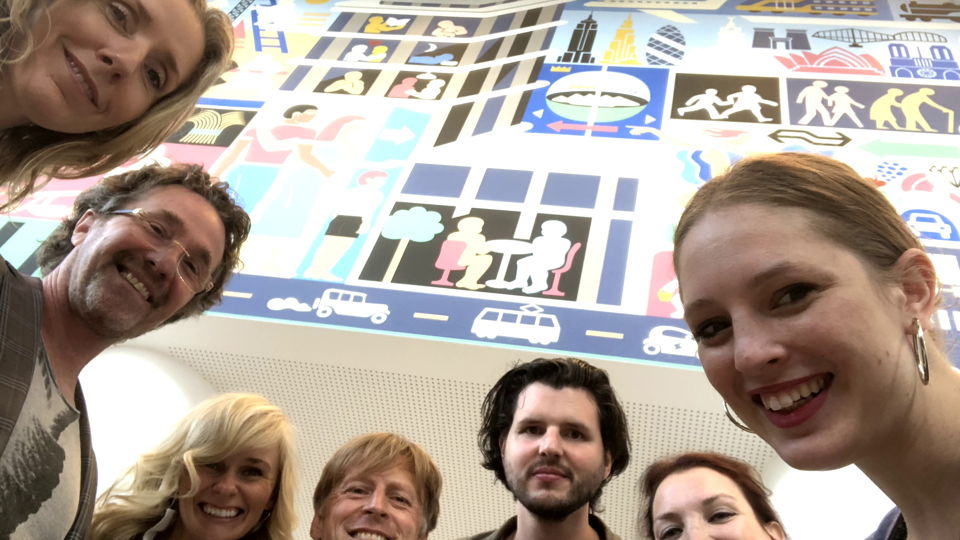 Presenting a proud Arttenders team en partners. From left to right Reclameatelier Leo Mineur (Michelle Geurts, Willem Kerssemeijer), artist Ian Kirkpatrick and his spouse Sara Perry, Arttenders (Jip Vollema, Faye Ellen, Siobhan Burger).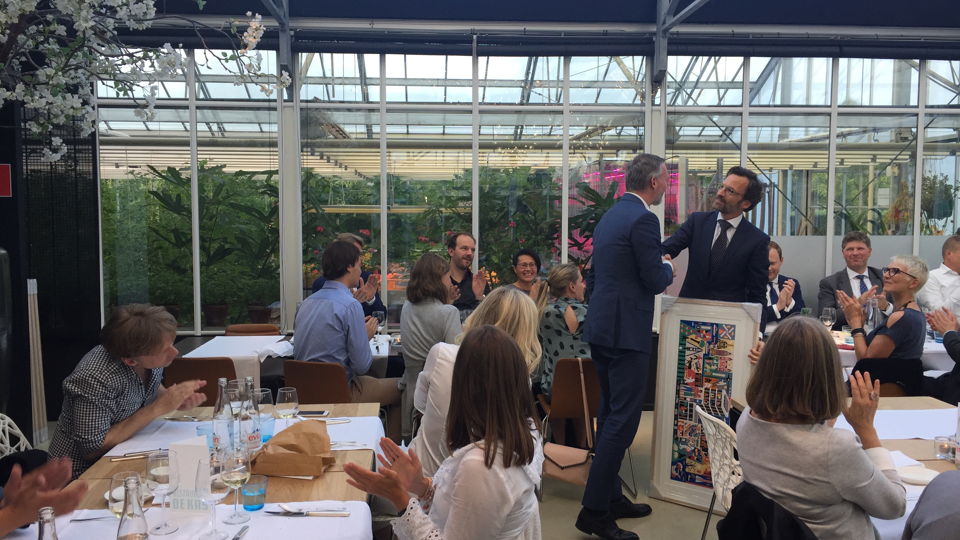 Special opening dinner in De Kas in Amsterdam where one of 10 limited edition screenprints of the artwork was handed to investor Bouwinvest by project developer Provast.